Teacher's Academic Detail
Note:
This page is designed to cover Academic information of teacher like

graduation detail , Post graduation

detail etc.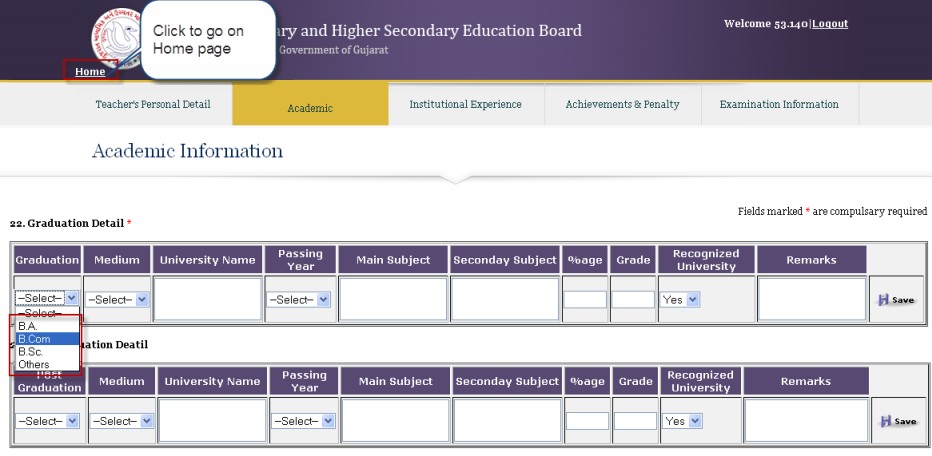 Fill out graduation detail by providing these details like qualification degree , then

Medium

in which it is done , enter

University Name

,

Main Subject

,

Percentage

etc.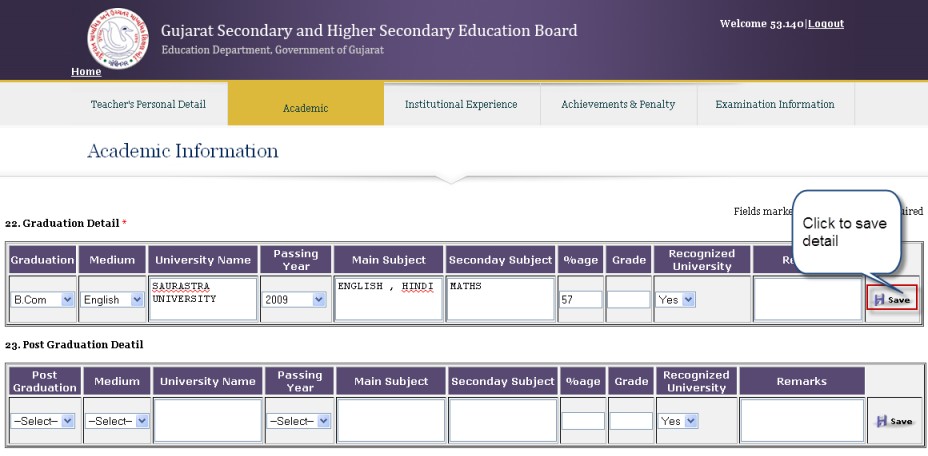 After providing relevant information click

button.. Please make note that you can save more than one graduation detail.
You can also modify previously entered details by click

Edit

against or can delete also by clicking

Delete

, as shown below.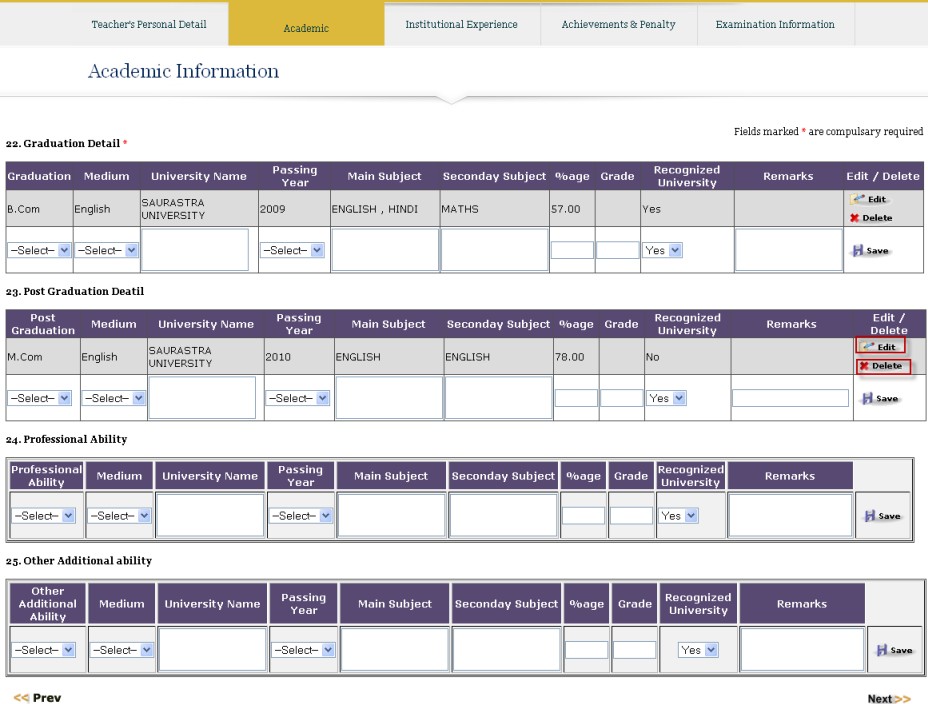 © Copyright 2011-2013, Guj Info Petro Limited