Teacher Examination Information

Fill out Board Exam Experience detail by providing these information like duty appointed in exam , subjects , months and year of exam.
After providing relevant information click

button.. Please make note that you can save more than one Experience detail.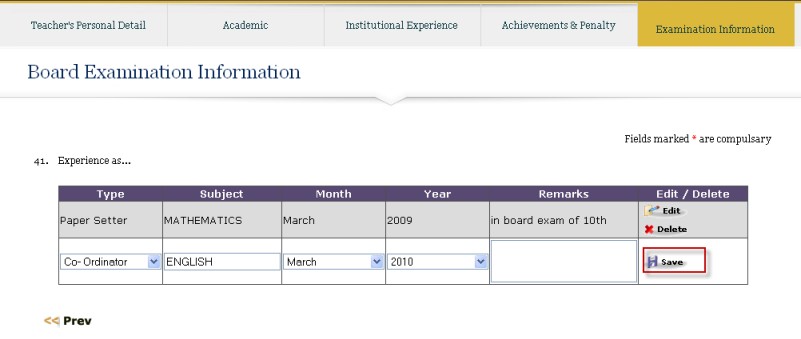 Click

button to go on previous page or can click any

Page Heading

in which you want to complete details.
Before DEO verification start , the Teacher can make any number of changes, but once DEO verified these details he/she cannot make any further alteration in their application forms.
© Copyright 2011-2013, Guj Info Petro Limited